What if you could adjust the volume of life itself? No more flights filled with crying babies. No more risk of your ears falling off at that concert. No more loud neighbors Only the sounds you like to hear, when you want to hear them. Sounds good? Well, hear us out. Double pun. Super intended.
You've got our attention. But no more puns, please. Agreed. We are talking about Knops; the volume button for your ears. This acoustic hearing solution will give you full control over the surrounding sounds you hear. All day every day.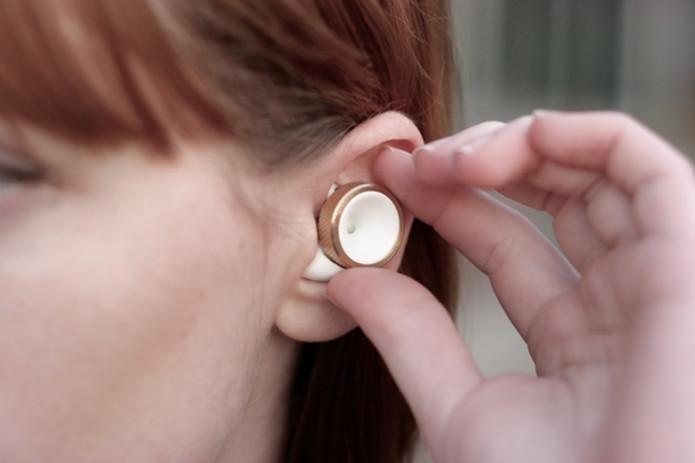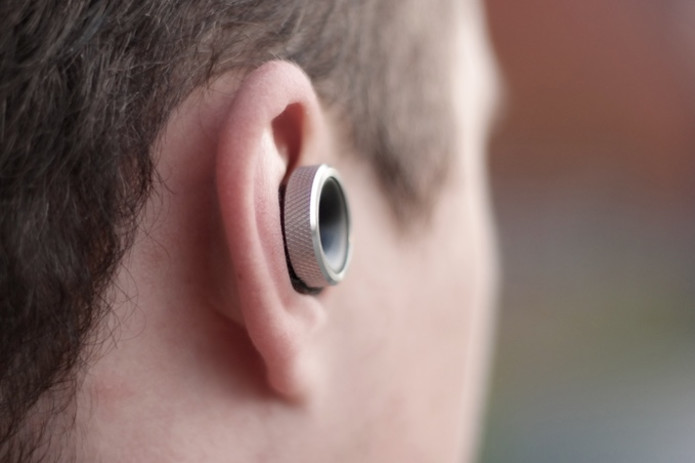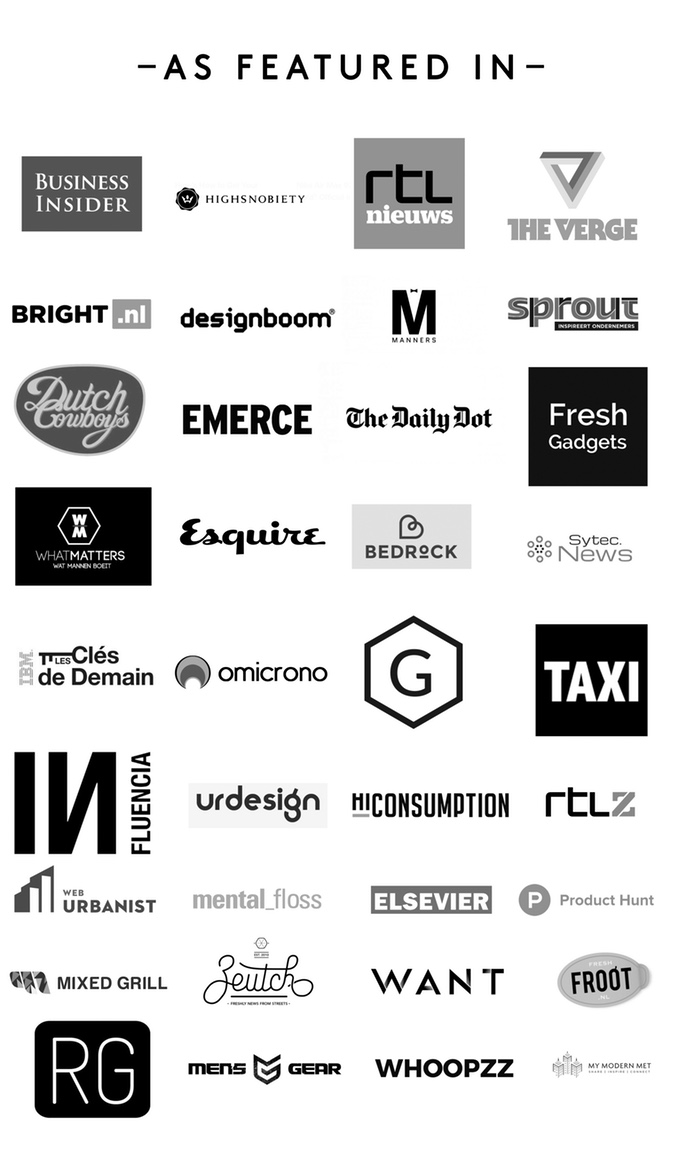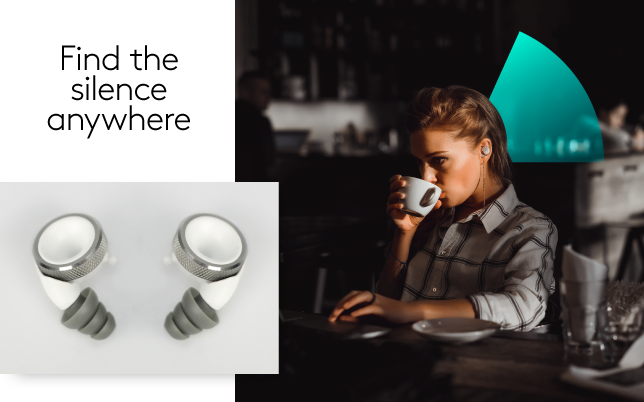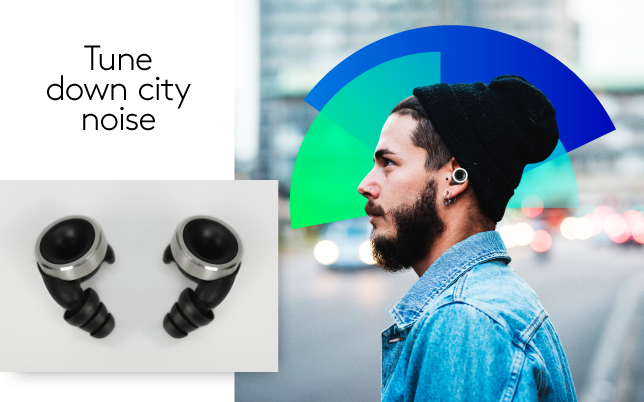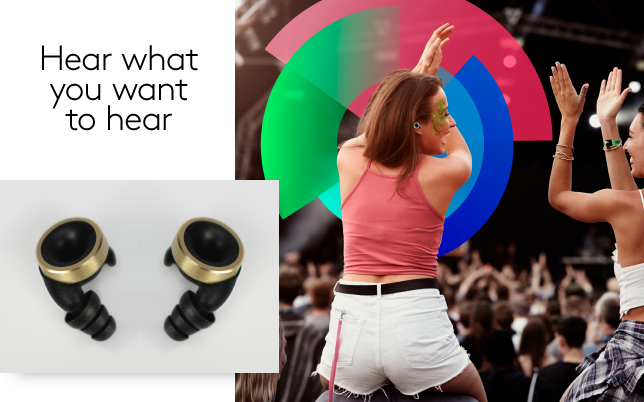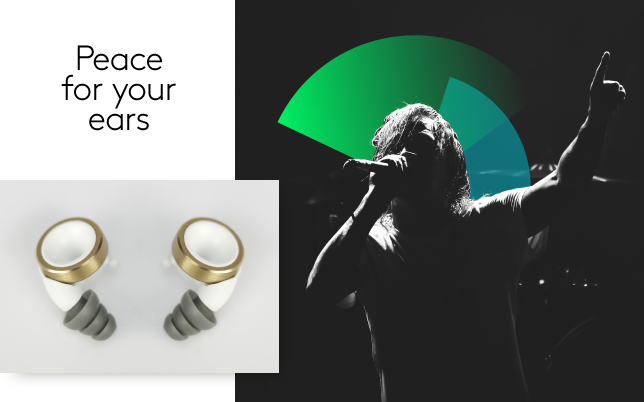 How do Knops work exactly? Well, it's actually pretty darn simple. Each pair of Knops has four steps. Adjust the Knops to step one and you will hear what you would've heard without plugs. But the real kicker enters the stage when you switch to the other three steps. Step 2 will reduce the volume to filter the noise of a vibrant city, step 3 will adjust the volume to a live music setting and step 4 will create a silent environment ideal for work. Four different modes for basically every audio situation.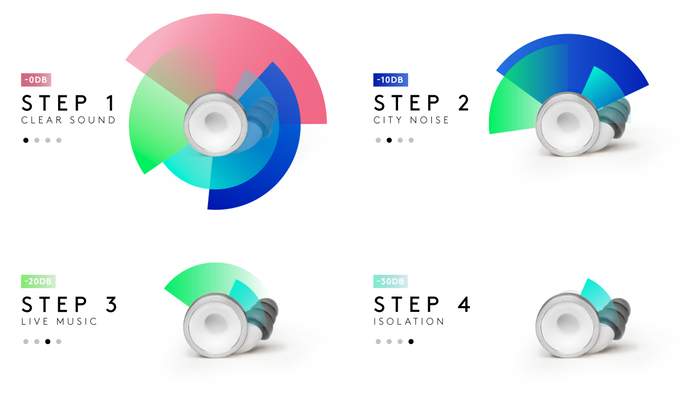 But what if I'm moving around from a busy city to a live concert and back, after which I'm in desperate need of some Zen-like silence?
Aren't you the busy bee. No worries. Just easily switch steps using the knob on the side of the Knops. And if you like, you can instantly open up to talk to people. Say goodbye to continuous plugging and unplugging situations. Which immediately reduces the risk of losing your precious earbuds. Knops are also engineered to wear in different situations so you won't have to worry about the buds falling out of your ears. Win win, baby.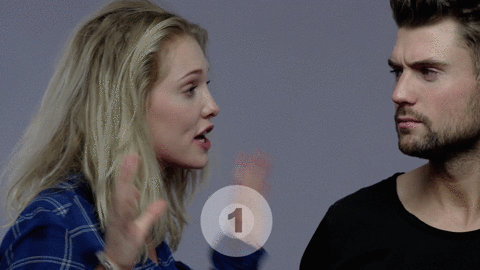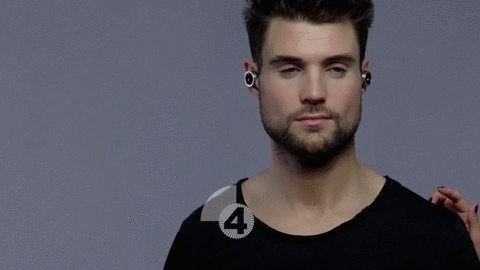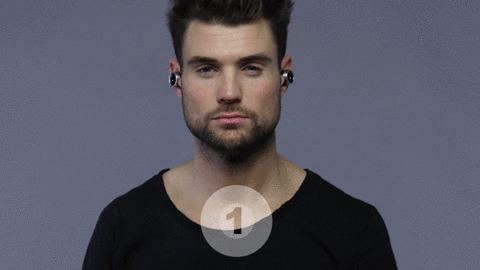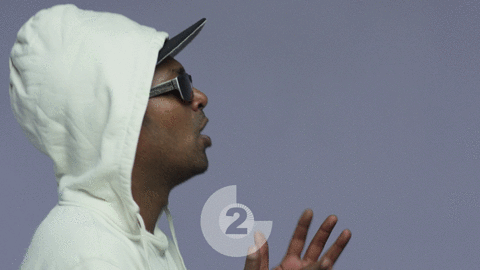 The video below shows that with a simple twist of the knob you can change the volume level of your environment.


Safe, techy, innovative. These Knops-things are probably not the prettiest things ever created then? We get where you're coming from. During the development of Knops, we noticed a lack of aesthetics in hearing protection products and hearables. Or, as we like to put it, most earbuds are downright ugly as hell. That's a pity because if a product can be seen on the user in everyday life, it should be in line or even enhance the user's personal style, right?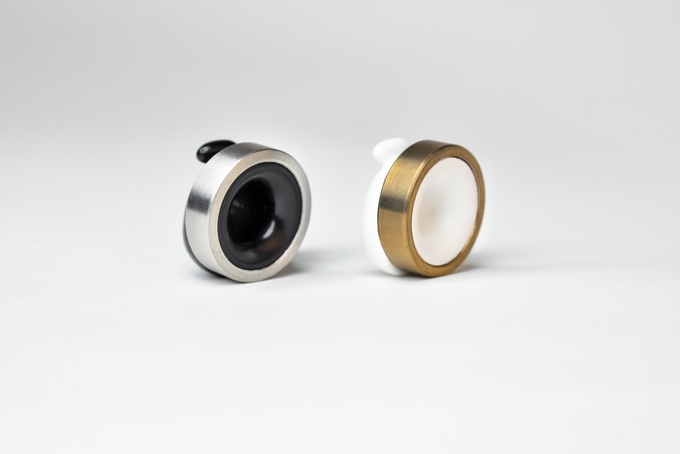 That's why we based the design of Knops on a classic round volume button, with inside the shape of a gramophone cone, showing the link with volume and sound. This design in high-quality materials in combination with the option of various colors and trims makes Knops an accessory item which fits your personal style.

Knops will be available in different colors and trims. Choose the one which matches your personal style.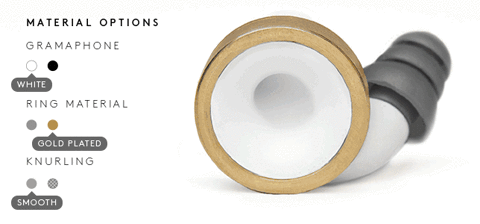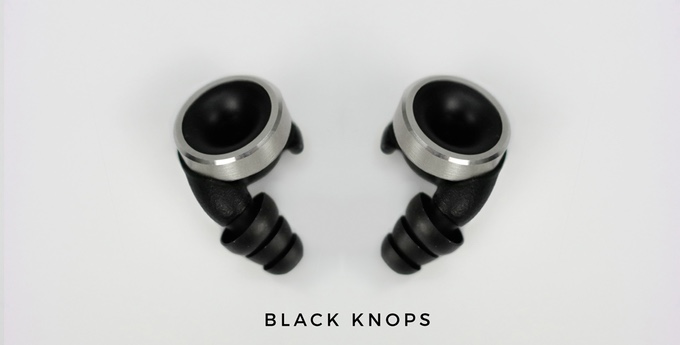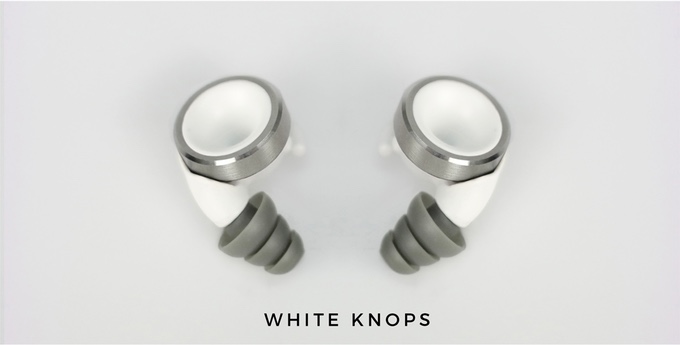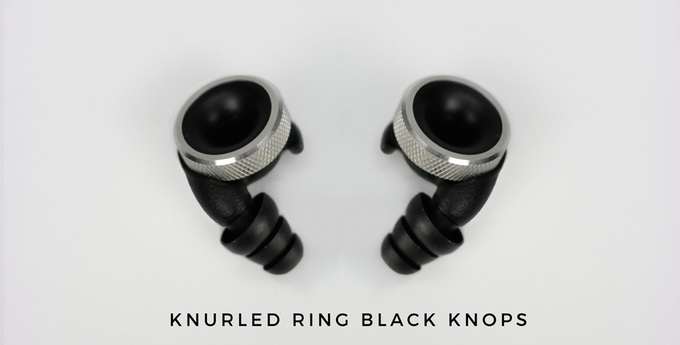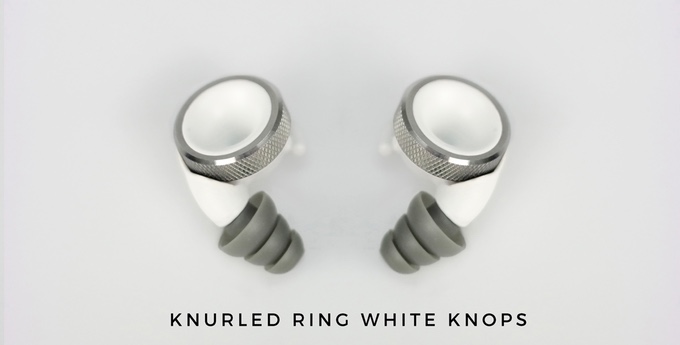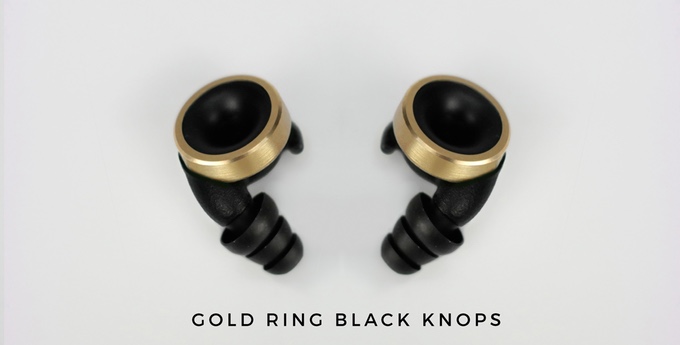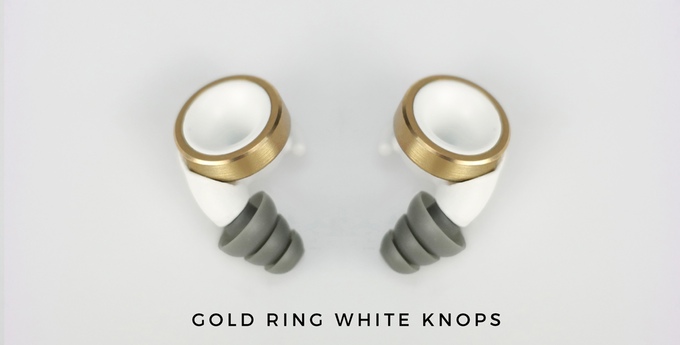 Almost convinced. What about safety?
Funny you'd ask. Besides being a volume button, Knops also protects your ears from harmful sounds. By simply lowering the volume level, you can enjoy perfect quality sounds without the risk of ruining your hearing.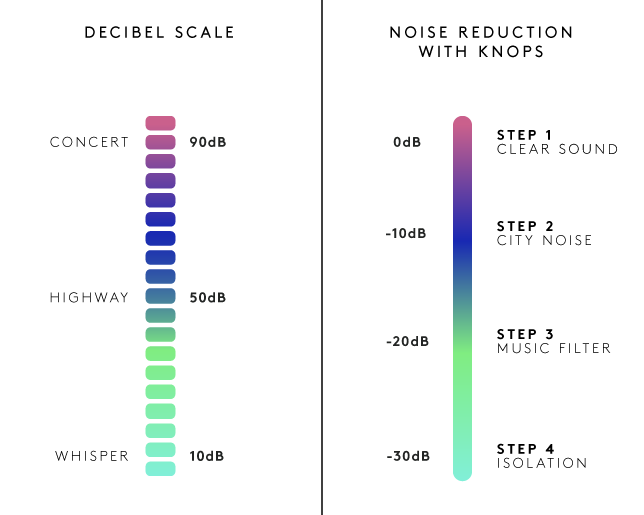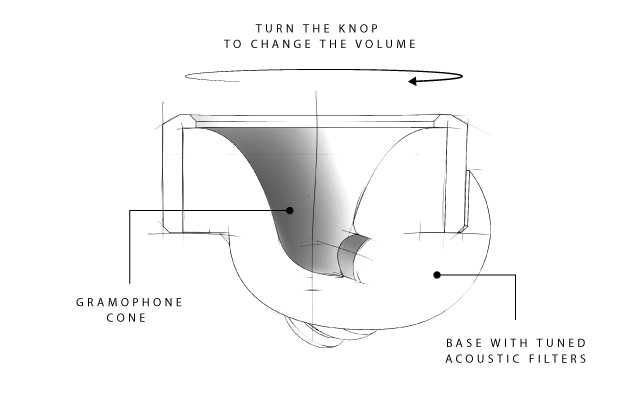 How does it work EXACTLY?
Like technically and stuff? Well, first of all Knops uses no electronics, no apps and no batteries. Instead our earbuds are acoustically engineered. The real sound is filtered using good old physics. With the help of computer simulations and real-world prototypes tested in acoustic labs, we tuned Knops. We spend a lot of time fine-tuning the sound, so we can provide the best quality sound at every volume level. Working with the natural response of the ear canal. We even managed to create a similar reduction in dB across all the frequencies. Creating a very flat response curve.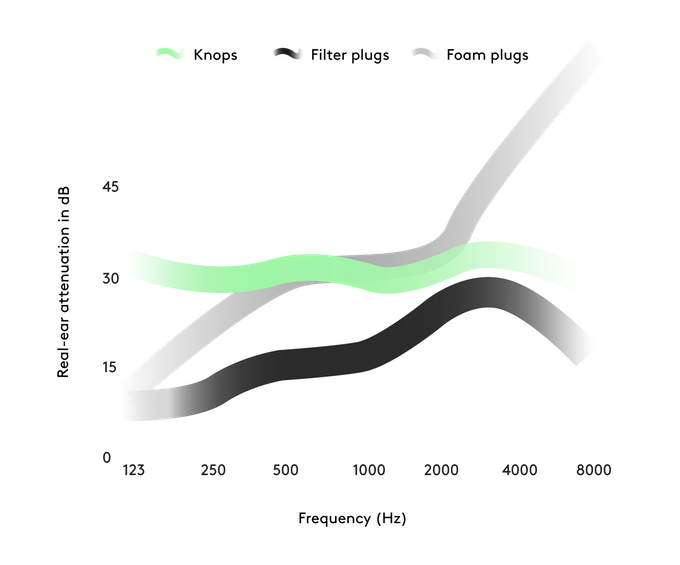 A WHAT exactly? A flat response curve. This means that sound travels through all the four steps with minimal distortion. We are mimicking the natural resonances of the human ear. So crystal clear sounds, vibrant and natural.


Where did this all begin? A long time ago. In a galaxy far far away. Or, to be more exact, in 2015 in a little place we'd like to call Amsterdam. Mainly because it's called that way. There a group of creative friends came together to explore a solution for our hearing.
We collectively decided that hearing protection devices and electronic hearables did not provide a good enough solution for our ears. And, like we mentioned earlier, they were pretty ugly.
We discovered that earplugs are lowering sound all the time, most of the time with worse quality than our own natural hearing. That's not cool. You constantly have to unplug and replug earplugs, for a situation where sound levels are lower, or you need to communicate with your friends. Also with their design focused on hiding the plugs, they communicate that you do not want to show these products to your surrounding. Rightfully so because well, they're ugly. Electronic hearables can provide a more better solution, however, they do not provide protection. And that sucks. Also, because the sound goes in and out electronically, you will not hear the real sound. The sound is altered and there is a slight lag. They're also pretty pricey because of all the electronic stuff. And although these products provide better aesthetics compared to ear plugs, we believe they still don't look good enough to enhance the user's style. Read: They're ugly.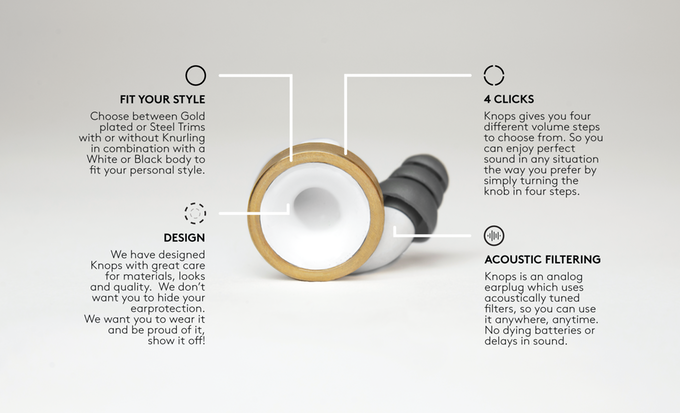 But it's not all about the noise. It's also about the lack of noise. We are constantly surrounded by noise. And we are constantly distracted. With Knops you are in control of the amount of volume you want to receive. You can eliminate noise entirely if you like. Enjoying the absence of crying babies and whining ex-lovers. Ain't that a blessing?


After a lot of research with focus on the user experience, we created the Knops concept. A volume button, which is adaptable to every situation, protects your ears against damage, filters noise to your liking, and also looks super good. We used a design method where we iteratively created prototypes and directly tested these with actual users in real life so we could use their feedback. This way, we involved the user from the start. We perfected the ergonomics, so you can wear Knops all day with maximum comfort. We made the turning knob work smoothly with great haptic feedback while turning.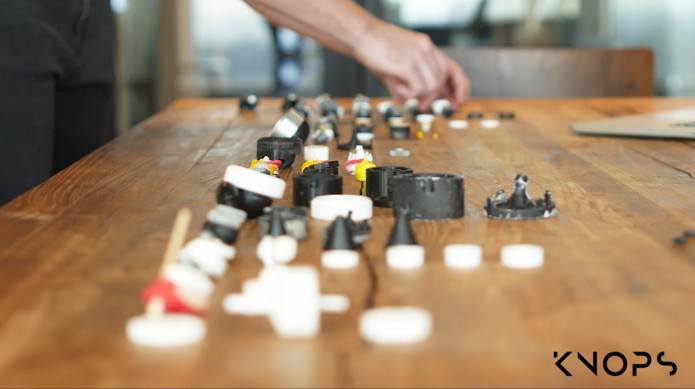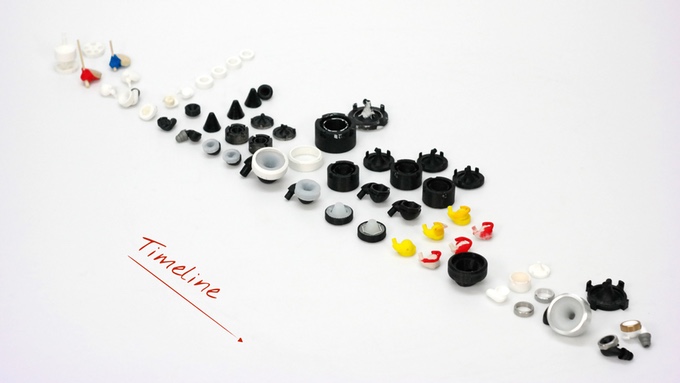 With the help of computer simulations and real-world prototypes tested in our acoustic labs, we tuned the Knops prototypes. We spend a lot of time acoustically fine tuning the sound, so we can provide the best quality filtering at every volume level.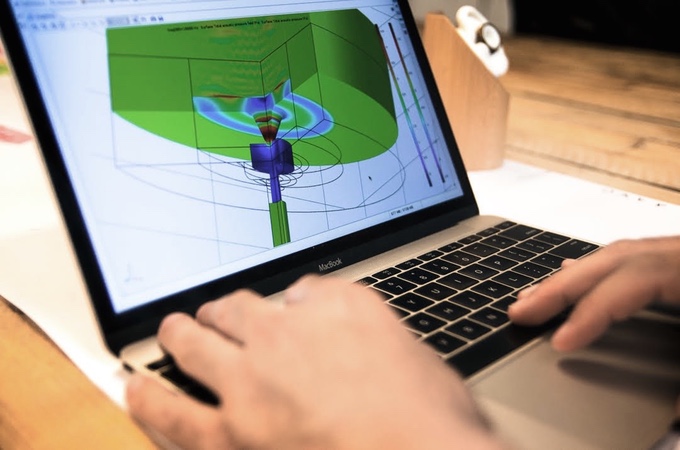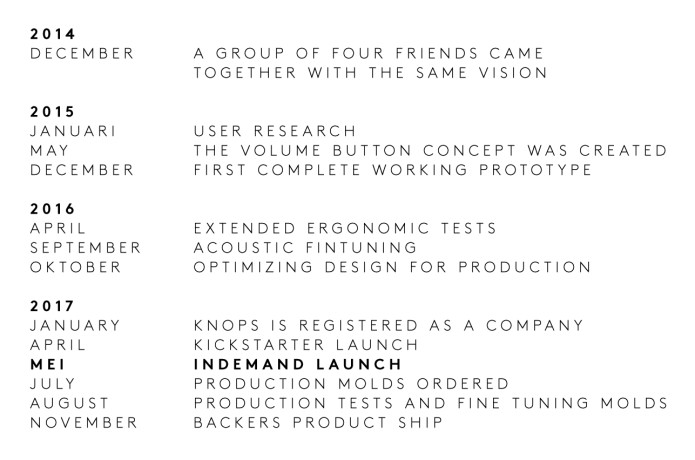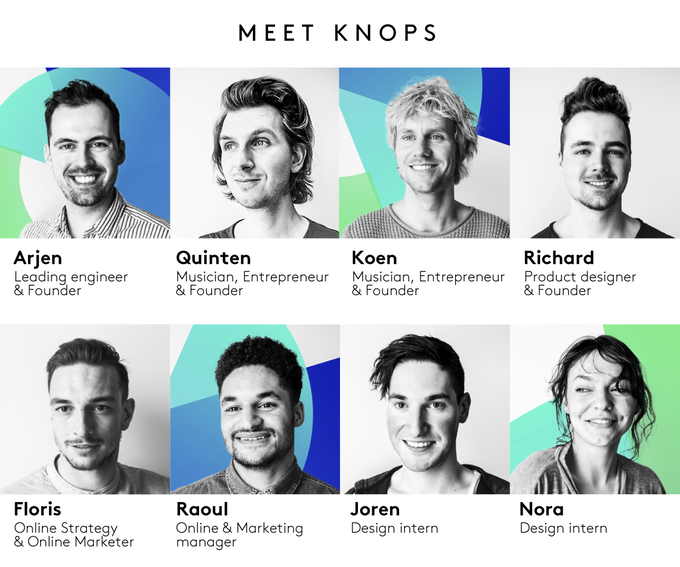 Okay. We're ready to meet the team now.
Prepare to meet seven ambitious and skilled people then. Knops is founded by Koen, Quinten, Arjen and Richard. Koen and Quinten already have a thriving business selling earplugs with their company called Thunderplugs. Their earplugs are sold in a whopping 26 countries worldwide. They're like the Richard Bransons of earplugs. Sort of. Their experience in the music business including worldwide shipping is something we use to our advantage for Knops.
The other two founders are the brothers Arjen and Richard. Arjen has a Ph.D. in acoustics and is a leading engineer. He has worked for clients like NASA, Porsche, and Ferrari. He's basically a rocket scientist with an acoustic guitar. Or something like that. The idea for Knops conceived by Arjen is also engineered by Arjen in co-operation with Richard. Richard has a master of arts and is a world class designer. He has worked with clients like IKEA and NASA. He once built a rocket named Sven. We think. The revolutionary design for Knops is created by Richard.
The team is completed by Raoul, Floris, Joren, and Nora. Raoul is responsible for Online Project Management and Marketing. He's our digital ninja d'extraordinaire. Floris is our financial and online marketing mastermind. Basically a calculator with a Google Adwords-account. Joren and Nora are responsible for graphic design, supported by creative agency Today. Jony Ive called them once. They didn't answer.
Risks and challenges
We have already completed most of the design and engineering for Knops and have fully working prototypes which we have tested with close partners, friends, colleagues, and a large number of independent testers.
Even though we have extensively tested our prototypes, Knops is a completely new product and as with any product manufactured for the first time, there is a possibility that unforeseen bugs, challenges, and delays will occur. We will do our utmost best to deliver the perfect product.
The decibel levels are indicative. We have good results with the acoustic tests of our prototypes, however the final product decibel levels may differ slightly from these indications. We will use independent test centers to qualify the official attenuation level according to norms.
We have identified our suppliers and have already started planning production timelines and processes. Moreover, through the execution success that we've had with Thunderplugs, we have proven our ability to deliver hundreds of thousands of great quality products in short timeframes. We also have our manufacturer in the Netherlands which gives us the possibility to act fast.
We pride ourselves on relentless execution. Even after this FitForLaunch campaign ends, we plan to send out continuous updates and announcements regarding Knops (and beyond!).